All your questions answered about staying on our register and donating again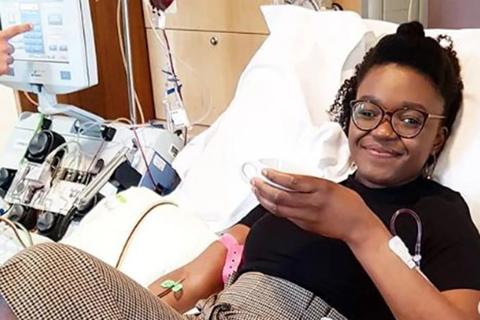 We imagine you'll have lots of questions about staying on the register and donating in the future, so here are the answers to the most common queries.
Will the person I've helped need me again?
+
-
If the first donation isn't successful, you could be asked to donate again. A second donation is usually needed within the first year, but it could be longer. A second donation happens in about 5% of cases.
What else might my recipient need from me?
+
-
In 15% of transplants, a top-up of white blood cells (lymphocytes) may be requested after your first donation. Lymphocytes donation could happen as part of the original treatment plan or where a recipient's disease returns.
Can I stay on the register?
+
-
We'll take you off the register for two years following your donation, and you'll only be asked to donate again within these two years if the same recipient needs a further donation. If you're happy for us to do so, we'll pop you back on the general register after these two years, so you could potentially donate to another patient.
How many times could I be a match?
+
-
Out of over 600 Anthony Nolan donors a year, on average four or five of these individuals go on to donate to a second person. We won't ask you to donate to more than two people.
When can I donate blood again?
+
-
You can give blood six months after you donated PBSC, or 12 months if you donated bone marrow. You need to wait for three months after a top-up lymphocyte donation.
Will the recipient survive?
+
-
Your stem cell donation will give the recipient a second chance of life. It's a serious procedure for them and they could still relapse; the probability of long-term survival is around 50%, depending on their condition and any illnesses or complications they might develop afterwards.
Find out more about our research and how we're working to improve transplants every day.
No matter what happens, you'll have given them more precious time with their friends and family, and importantly, hope. And that's something truly incredible.
Any more questions?
Just call the Donor Follow-Up team on 0207 424 6568, or email donor@anthonynolan.org