These boots (and shoes!) were made for walking, and that's just what they'll do. Lace up this Blood Cancer Awareness Month to help save the lives of people with blood cancer.
Take on one of our suggested distances or plan your own personal walking challenge. Set up your own Just Giving page and smash those fundraising goals as you go!
How far we'll go
3 miles
Anthony Nolan gives THREE people a second chance of life every single day, by facilitating lifesaving stem cell matches.
14 miles
Every 14 minutes, someone is diagnosed with blood cancer or a related disorder. Together, we can give these people and their families hope and support.
21 miles
Since the charity was founded in 1974, we have made more than 21,000 transplants happen. An incredible legacy left by Anthony Nolan and his mum, Shirley.
Together, forever
Walk your own way, at your own pace, and revel in the fact that your steps are saving lives right now! When we say together, we mean it.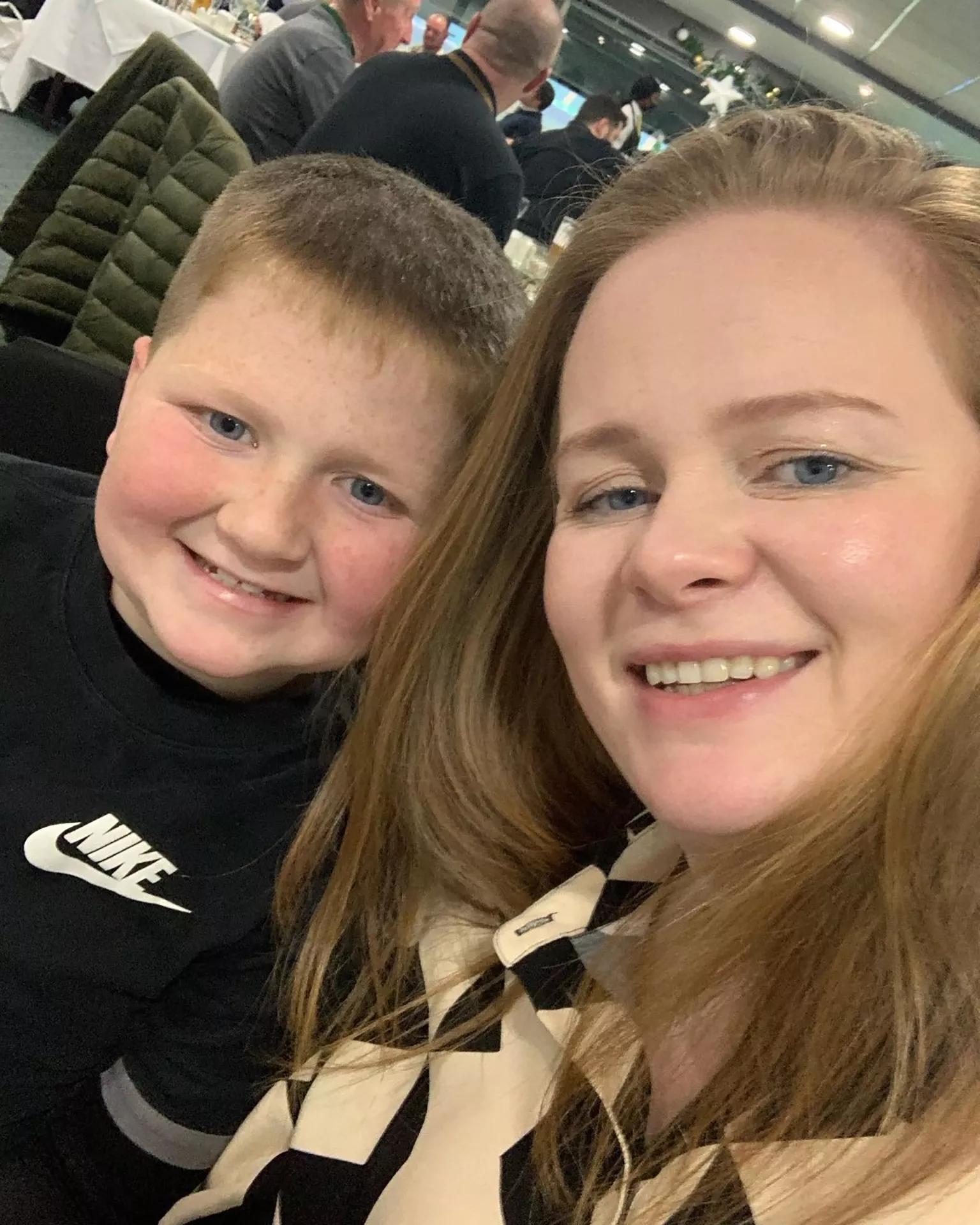 Walking Together FAQs
How do I take part in Walking Together?
Getting involved couldn't be easier. Here's how in five easy steps.
1. Sign up today
As soon as you sign up, we'll send you a digital pack containing everything you need to start planning your walk. We'll keep in touch with top fundraising tips and ideas in the run up to Blood Cancer Awareness Month to help make your walk a big success!
2. Choose your distance and pick your date(s)
Blood Cancer Awareness Month is September, so you can pick any day that month to hold your walk. We've suggested three lifesaving distances to help your planning (3, 14 and 21 miles) or you can pick your own! There is no set route you need to follow so you can go for a quick stroll or spend the day striding around local sights! We'd love to hear your ideas and help you make it special.
3. Gather the troops
Invite your friends, family and colleagues to join you, whether that's in real life or virtually. Walking Together is always fun, but you can go solo too if you want some space and a chance to reflect.
4. Raise those lifesaving funds!
Set up your Walking Together fundraising page and share wherever people follow you and with family, friends and colleagues. Once you've received your first donation, we'll send you your Walking Together t-shirt(s)!
5. Walk Together
On the day(s) of your walk, remember you're doing something amazing to save the lives of people with blood cancer, so shout about it! Post photos from the day on social media using #WalkingTogether and help raise more awareness.
Can I take part in someone else's walk?
Yes! If you're joining someone's walk rather than organising your own, let us know below. We'll make sure you don't miss out on any exciting news and Walking Together announcements, as well as handy fundraising tips:
How does taking part in Walking Together save lives?
For someone with blood cancer, a stem cell transplant could be their last chance of survival. Today, five people will start their search for a stranger to save their life. They need a matching stem cell donor, and that's where Anthony Nolan comes in.
By taking on a sponsored walk, your fundraising will add new potential donors to the Anthony Nolan stem cell register, find more matches for people with blood cancer, and give more people a second chance of life. Isn't that incredible?
Here's exactly what your money can do: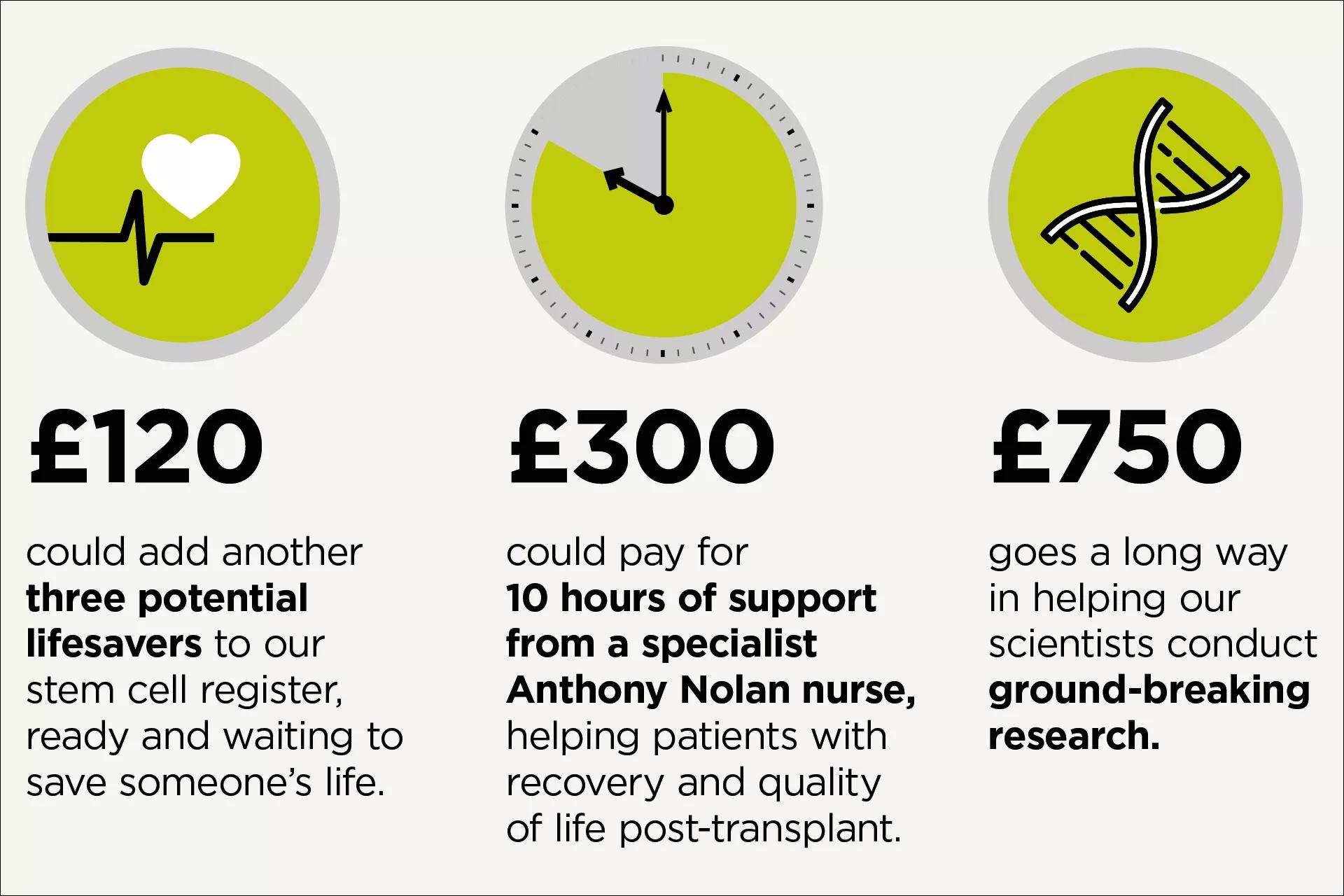 How do I get my free Walking Together pack?
As soon as you sign up , we'll send you a digital pack containing everything you need to start planning your walk. It includes:
a how-to guide
inspirational stories
top fundraising tips
how to get in touch