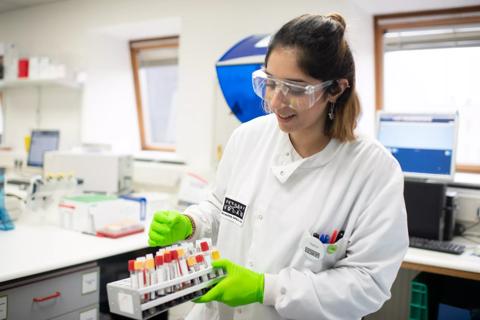 Over the last 20 years, we have developed unparalleled experience in high-level sequencing technology and project management.
We are based in the UK, with a global reach through our trusted network of partners. Our dedication to world-class, lifesaving research is perfectly aligned with that of our clients. They work with us for four main reasons:
Our people: Our state registered scientists and HLA Technical Specialists have a combined experience of 100+ years in Histocompatibility and Immunogenetics.
Our commitment: We always offer complete transparency throughout your project with regular communications with your dedicated project manager.
Our pricing: As a pioneering blood cancer charity, you can be sure our pricing is not only competitive, but that the funds will be carefully reinvested to save more lives in the future and fuel vital research.
Our quality: We participate in the relevant external quality assessment schemes; for example UK NEQAS for H&I and maintain an excellent record of performance. Our quality is not compromised by our speed, which has seen us achieve results in as little as 24 hours. The Anthony Nolan Histocompatibility Laboratories are accredited by United Kingdom Accreditation Service (UKAS) to ISO15189 and the European Federation for Immunogenetics (EFI).
Find out more
To find out how we can support you, view our full range of services.