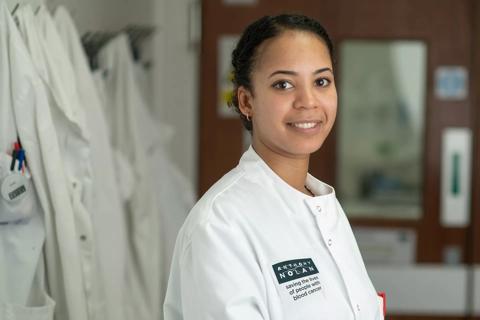 We have over 60 scientific, technical and administrative staff working in our laboratories. They provide support and expertise at every step of the sequencing process through several key departments.
Clinical Services Team
The Clinical Services Team is the primary point of contact with transplant centres and other service users. The team is responsible for the authorising, clinical interpretation and reporting of all results. Our experienced staff are available to give advice and answer any queries you may have regarding these results.
Technical Services Team
The Technical Services Team is responsible for turning a swab, blood or cellular sample into a DNA sample suitable for downstream processes. This includes receiving samples in our labs and extracting DNA using the Maxwell technology, as well as quantification, normalisation and preparing the final DNA samples for HLA typing. This team also performs blood ABO grouping and virology screening for CMV, Hep B, Hep C and HIV.
Typing and Development Team
The Typing and Development Team primarily perform HLA typing on donor, patient and commercial samples using Next Generation Sequencing (NGS). This utilises Illumina sequencers, MiSeq and iSeq to achieve high to allelic level typing on 11 genes:
HLA-A, -B, -C
HLA-DRB1, -DQB1, -DPB1
HLA-DRB3, -DRB4, -DRB5
HLA-DQA1, -DPA1
Providing this level of resolution for each gene ensures every patient can be matched with the most suitable donor available.
The team also perform other techniques such as, Sequence Specific Primers (PCR-SSP) to type samples for single HLA loci (for example, for disease association), urgent requests  and non-HLA genes, such as haemochromatosis and CCR5 mutation testing, ABO and sex determination. These techniques act as validation tools for our NGS service in the case of ambiguities, novel alleles and requests on marginal samples. 
Solid Organ Team
The Solid Organ team provides a tissue typing and crossmatching service to support renal, liver and islet cell transplants at the Royal Free Hospital, screening potential transplant recipients and monitoring patients post-transplant for HLA allo-antibodies.
The Business Services Team
The Business Services Team liaises with our commercial customers. They provide support for the customers that use our typing and variety of other services. The team provides reception, administrative, rota and data services for Anthony Nolan Laboratories.