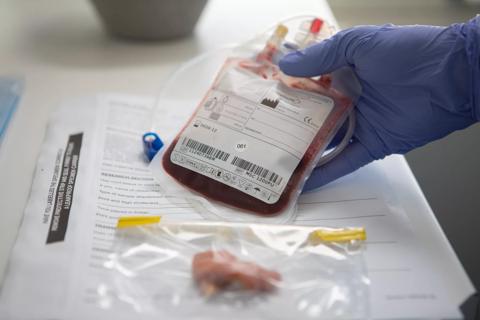 We collect clinical-grade and research-grade umbilical cord blood units to process and add to the Anthony Nolan Cord Blood Bank, which opened in 2008 and now contains over 10,000 banked cord units.
Where cords can't be used in lifesaving transplants for blood cancer patients, we aim to prevent wastage of this unique and flexible materials by working with researchers.
Cord blood provides a distinctive cell source with the function and biology of the cells exerting unique potential for the development of novel cell and gene therapies.  
Our products:
Fresh and cryopreserved cord blood

Research-grade
Clinical-grade
Fresh cord tissue
Isolated cells e.g. CD34+, NK cells
Enriched samples e.g. MNCs, PPP, PRP
To order any of these high-quality starting materials, contact our team.
How we can help:
We have helped over 60 research groups gain access to cord materials for their needs, including in pre-clinical research, development of new cell therapies and application in clinical trials.
The advantages of umbilical cord blood and tissue include:
Rich source of haematopoietic stem cells (CD34+ cells), Natural Killer (NK) cells and mesenchymal stromal cells (MSCs).  
It is a highly regulated and accredited material. For example, in the UK the Anthony Nolan Cord Blood Bank is HTA licensed and FACT Netcord accredited 
It is easy to collect with donor's consent, with no risk to the donor 
Access to a large donor pool with a wide variety of HLA tissue types and diverse ethnic backgrounds 
Available at short notice 
Low cost 
Can be shipped globally by professional couriers. We have experience of shipping to Europe, Asia Pacific, South America, USA