Without you, there is no cure
A message from Henny Braund
Hello to you all. Welcome to the Anthony Nolan Supporter Awards 2020… in an ever so slightly different format than usual!
As Anthony Nolan's proud Chief Executive, the annual ANSAs celebration is one I dearly look forward to every year. So, I can't stress enough just how sad I am that we couldn't hold our fabulous in-person event for 2020. But while there may be no ceremony at the Tower of London, please rest assured that there is the same, if not more, love and gratitude towards all our supporters.
I'm delighted to be able to introduce this digital celebration. Some of our fabulous high-profile supporters and inspirational specially-invited speakers have filmed these videos, below, to announce the winners of the Anthony Nolan Supporter Awards 2020. On behalf of our charity, I hope you still find this a special occasion! I highly recommend pouring yourself a glass of something nice and popping your heels or tie on before watching. You can still stay in your pyjamas though, of course.
2020 was tough, and life is still hard for us all heading through the grey, dark first months of 2021. But I am so proud of the resilience and passion you, our supporters, have shown throughout the pandemic. Thanks to you, we have been able to continue to save lives. We have battled travel restrictions, government policies, and lockdown after lockdown to ensure that those in desperate need of a stem cell transplant have still received their lifesaving stem cells.
Cancelled events have meant our fundraising has taken an almighty hit, but you've stepped up. You've found innovative ways, from running around your gardens to holding escape rooms on Zoom, to raise vital funds for our incredible charity. You've helped navigate policies to ensure patients have always been represented, volunteered your time to keep stem cells moving across the world, and supported our scientific work into how we can support the fight against COVID-19. And most importantly, you've all made sure the country knows about Anthony Nolan and our continuing lifesaving work, from posting on social media and appearing in press interviews, to spreading the word and getting involved in campaigns. You've been phenomenal.
Simply put: our lifesaving charity continues to exist thanks to you. However you've played your part in supporting people with blood cancer during this pandemic, thank you. It has been a real privilege to hear so many of the stories highlighted in these videos, and champion winners and commended nominees alike. You are all incredible. Thank you.
Watch the videos below to find out who has won each category...
Kathryn's story
'It is not our circumstances that make us what we are, but our choices.'
- Kathryn Cartwright, 1991-2020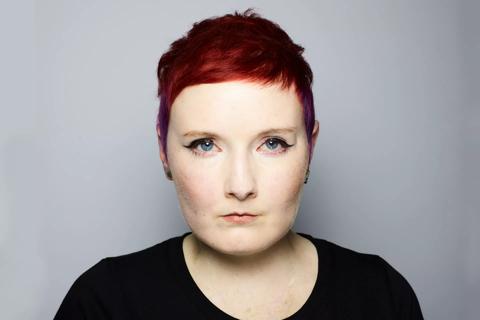 Kathryn Cartwright was diagnosed with acute myeloid leukaemia (AML) in 2007, aged 16, and went on to have two stem cell transplants – one from her sister, then one from an unrelated donor. Sadly, Kathryn died in January 2020 following an insurmountable infection, but she left a phenomenal legacy which we are incredibly proud to share as a fitting tribute for the Anthony Nolan Supporter Awards 2020.
Kathryn was a powerhouse. She wasn't just a patient supported by Anthony Nolan, she was one of the boldest and bravest supporters for Anthony Nolan. Kathryn started out as a Young Ambassador, sharing her life story and inspiring more and more people to join the register. Whether it was being part of a press interview, posting on social media, or writing on her own incredibly honest blog, she was always so open and unapologetic about her experiences.
It was this unflinching honesty that propelled Kathryn into becoming a fearless campaigner: feisty, brave and with a strong sense of humour that could navigate any tricky situation.
Kathryn had no qualms in joining our Policy team at Parliamentary events to tell MPs what she really thought, and made sure she was listened to by everyone. She was a wonderful listener herself, having a lasting impact on patients who she supported. One, after hearing of her passing, got in touch to say:
'It's given me all the more reason to fight for better treatment and understanding… a resilient young woman who achieved so much despite the difficulties.'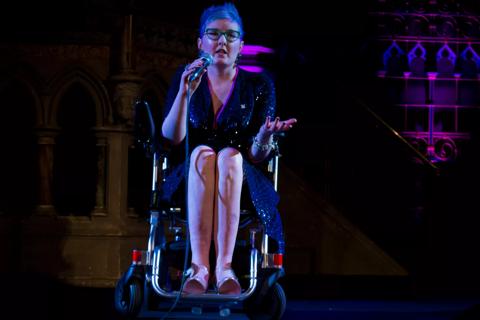 Kathryn did face so many difficulties of her own, but continued to be positive, forward-thinking, and active in her support and drive for change. In 2018, to mark 10 years since her first transplant, Kathryn organised a star-studded comedy night. Her chosen venue, the glorious Union Chapel, was jam-packed, and she raised an astounding £14,000 in just one evening. In her own words:
'It is not our circumstances that make us what we are, but our choices. I choose to celebrate the life that I have, rather than mourn for what I do not, and for one night come together with friends and strangers to laugh until our sides get sore, and raise money for a cause worth fighting for.'
While her life ended far too soon, what Kathryn achieved is incredibly significant for hundreds of patients and their families, and will live on as a fitting legacy to a passionate young woman. It's in the name of Kathryn, and many others like her, that we push to do more for patients, and save more lives every single day.
We're so grateful to our supporters who gave up their time to film the ANSAs 2020 celebration videos. Thank you so much to:
Carrie Hope Fletcher
Jo Kelly
Joe Crowley
Josh Widdicombe
Kellie Shirley
Lucy Siegle
Dr Neema Mayor
Nish Kumar
Olivia Colman
Dr Ranj Singh
Ria Hebden
Rupert Cross
Simon Dyson
Tom Austen
Trudy Kilcullen
Veer Gudhka and family